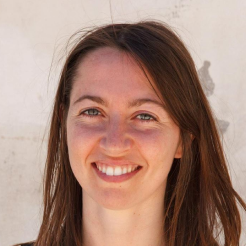 Jodie Oakes
Freelance Luxury Copy and Travel Writer
Expertise: Travel, Luxury, and Yacht Writer
Education: Liverpool John Moores University, Bachelor of Arts in Imaginative Writing
Highlights
Written for Sotheby's, W Travel Magazine, Millennium Hotels and Resorts, Luxe in a City, and more
Presented with the Guardian Prize for Creative Writing twice
Holds a Bachelor's degree in Imaginative Writing
Experience
As a lover of luxury writing and a marketer with years of experience in the travel niche, I can send readers spiraling down the sales funnel. I hold a Bachelor of Arts in Imaginative Writing and have been presented with the Guardian prize for creative writing twice. My articles have been published both online and in many consumer magazines.
I spent a few years working exclusively with one of the top-rated luxury travel brands in the industry, Luxe in a City and their sister company Agence Luxe. In a short space of time I grew within the company to become chief editor, managing a small team of writers, curating content, developing editorial calendars and strategies and visiting destinations across the globe to paint a stunning picture for our readers. We were nominated as one of the Top 50 Best Luxury Blogs & Websites by Gosy and voted as one of the Top 5 Best Luxury Travel Blogs by the readers of USA Today and 10 Best.
I have developed hundreds of destination guides, hotel reviews, restaurant guides and travel blogs, along with EBook collections. I have visited numerous high brand hotels and restaurants along my journey, partnering with esteemed hotels such as the Ritz-Carlton, the Sofitel, The Metropolitan Como London, and the Swissotel Metropole Geneva.
Education
Bachelor of Arts in Imaginative Writing from Liverpool John Moores University
A Level Diploma in English Language and Literature from Sir John Deanes College